A future exhibition schedule including the exhibition which is being held at present. When cutting with a pin stop whether a painting, a poster and material as well as a picture are hung on a white wall by a wire, it's possible to exhibit the exhibition contents. An exhibition period is being done based on 2 weeks-1 month.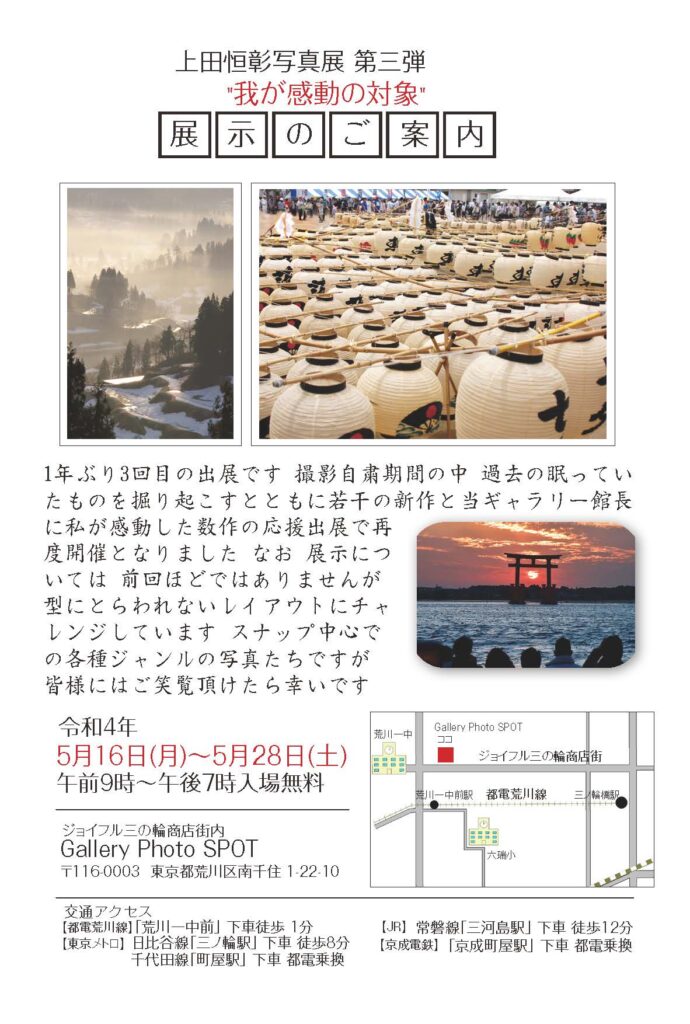 TiTle: Tsuneaki Ueda Expo #3
"My impressed target"
Exhibition period: On Mon, May 16- Sat, May 28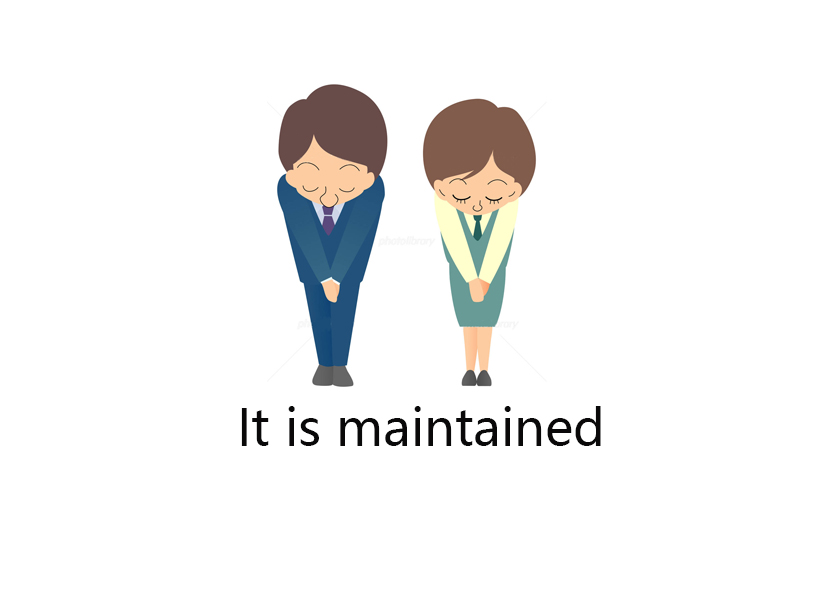 TiTle: "         "
Exhibition period: On Mon, May 30- Sat, Jun 11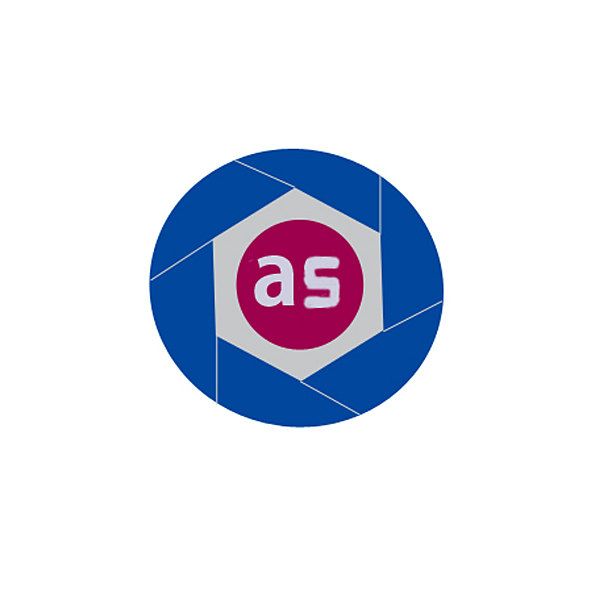 TiTle: "Arakawa Photo Club's 50 lap year exhibition"
Exhibition period: On Mon, Jun 13- Sun, Jun 26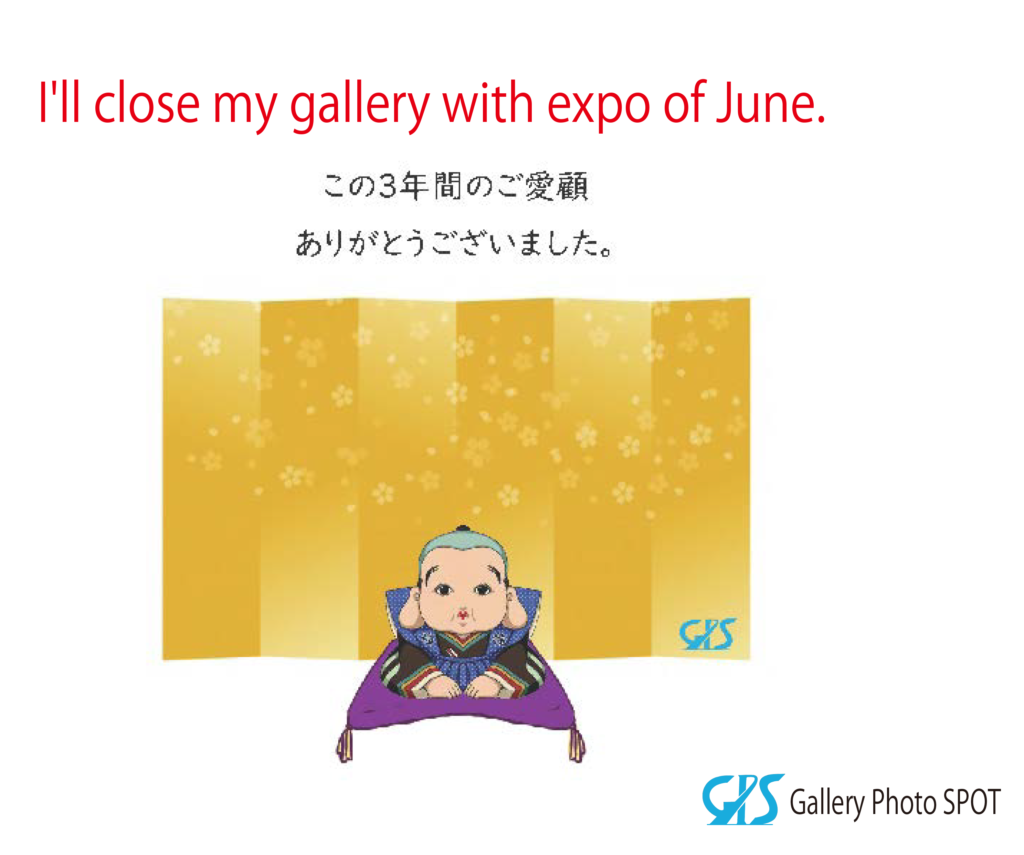 I'll close my gallery with expo of June, thank you for your every HELP.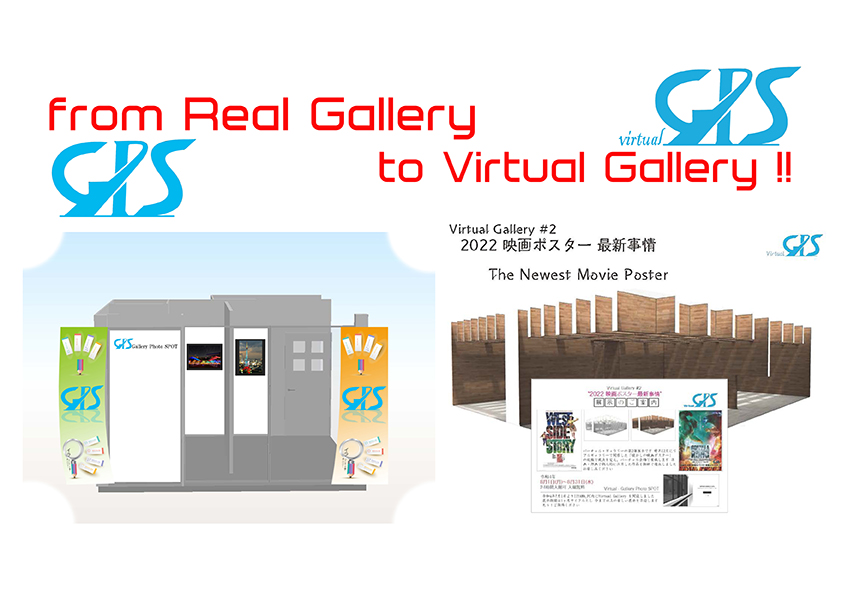 Next stage is " Virtual Gallery"
I'll get ready to make it.
A new virtual gallery has been opened. Please continue to patronize us.
"The Pictures at Arakawa Photo Club Tour"
Exhibition period: On Fri, Jul 1- Sun, Jul 31